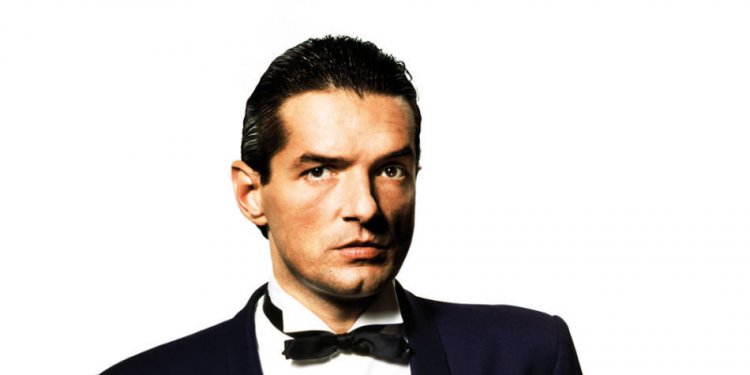 Pictures of short bob haircuts
Different very modern bob hairstyles. Getty Images
Bob hairstyles are in no danger of going out of style. Many celebrities (hello Jennifer Lawrence!) are continuing to cut off their long locks for chin-grazing bobs and the longer "demi-bobs" or long bobs.
This gallery features favorite bob hairstyles. But first, a bit of history on the bob.
According to salon owner Eva Scrivo in her book, "Eva Scrivo on Beauty" (buy it from Amazon), the bob originated during World War I as women joined the workforce and no longer had time for pin curls and straightening irons. "Cropped hair became of badge of freedom, rebellion, and independence for working women who had also just gained the right to vote, " Scrivo writes.
So who can wear the bob? Anyone with a nice jawline and neck will look good in a bob. Here are some tips to abide by:
Face shape. If you have a round face, a long bob is the best bob option for you.
Texture. When it comes to hair texture, bobs work best on thin to medium hair.
Curls. If you have curly hair, a bob will turn into a triangle on you, unless you get layers cut in and the ends texturized (see photos of short, curly hairstyles that are adorable).
Fine hair. If you have fine hair, ask your stylist for a "graduated bob, " which are stacked layers cut shorter in the back, longer in the front that give hair needed body and height at the crown.
Styling tools. You may need a great flat iron to keep your bob in phenomenal shape. See this list of the best flat irons. Before using a flat iron, spritz on a styling spray that is formulated to act as a protector against heat.
Find out which bobs work best on various face shapes. You might be surprised.
Sienna Miller's Mussy Bob
Sienna Miller shaggy bob. Getty Images: Steve Granitz and Jason Merritt
The beauty world went gaga for Sienna Miller's blonde bob, shown here at the 2015 Golden Globes. How perfect is this? It's edgy, adorable and flattering, and it manages to be a short haircut that still oozes sexiness.
Miller looks lovely in a bob, but she also looked phenomenal in long hair. Not all celebrities look as good in short, medium or long hair lengths.
Emma Stone's Graduated Bob With Side-Swept Bangs
Emma Stone's graduated bob. Getty Images
Refinery29 calls the texturized choppy bob seen here on Emma Stone "The Hairstyle of The Year, " mainly because it seems so many celebrities are sporting the choppy bob at the moment. It's a gorgeous, versatile bob and edgier and sexier than the straight lines of the classic bob because it's mussy but could be blow-dried straight. Plus, it tends to work on almost all face shapes and with all hair textures, whether you have fine, wavy or coarse hair.
Stone's hairstyle got a ton of buzz in September 2014 when she debuted it. She wears her signature side-swept bangs with this look, but you could wear this cut sans bangs or with long bangs that sweep down to the ear. Blunt bangs would look great, too.
Clemence Poesy. Getty Images: Foc Kan, Vittorio Zunino Celotto
Clemence Poesy is sporting here what the beauty world has dubbed "The Baby Bob, " which is loosely defined as the shorter, mussier version of the classic bob. Really, it's just another bob, but we have to come up with new names, don't we?
Note how mussy this bob is. Imperfection is what makes this hairstyle so charming.
Blunt Bangs Create a More Modern Bob
A model in a perfect bob hairstyle at Paris Fashion Week. Pascal Le Segretain // Getty Images
Bobs with blunt bangs are very modern. You can do so much with a bob hairstyle including blow-drying it straight, letting it air-dry into natural waves (scrunch with fingers as you go), flat-ironing it smooth, curling it with a curling iron or pinning it up.
education degree online
blogging with squarespace
florida board of education
makeup blogging
steam education
va education phone number
blogging from home
blogging meaning in english
education loan
matt lafleur education
blogging questions for students
wiley education services
houston county board of education
blog en espanol
van jones education
va education
blog pro anwar
china education
education alliance
bloggingpro wordpress theme
blogging during covid 19
education benefits va
how to make money while blogging
el education
blogspot
blogging without website
turn blogging into career
center for allied health education
blog clipart
Share this article
Related Posts