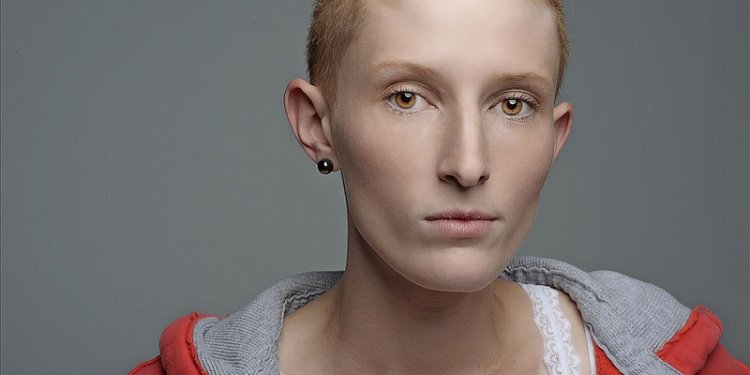 Cute Short Hairstyles for Women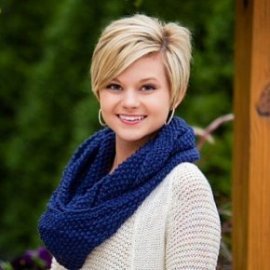 #10: Sleek Cut
Short hair for round faces can get rather boring quickly, which is why it's important to remember to mix things up once in awhile with a new style or hue. The style in the photo combines both – hair is dyed a cool ice blue, while the sleek, ultra-straight cut is ideal for even very thick hair.
#11: The Beauty of Bangs
If you have a round face, you can minimize its impact by working bangs into your routine. Cuts with bangs instantly soften the brow line and can appear to alter the shape of your face flatteringly if they are uneven and edgy.
#12: Mermaid Chic
Girls with curly hair can really show off this style well, while straight-haired ladies can also have fun with this pop of ocean-inspired color.
#13: Pixie Inspired Style
Short haircuts for women with round faces have borrowed some whimsical inspiration from fairytales. This Tinker Bell cut is nothing new to stylists, but it might be new to you if you are seeking out a haircut that truly minimizes the self-conscious aspect of your look.
#14: Cropped Cut for a Round Face
With a soft auburn hue and an asymmetrical cut, this hairstyle is perfect for girls who are looking to draw attention away from their facial roundness. An asymmetrical cut can also curb other challenges such as nose length or a strong chin.
#15: Space Age Dye Job
Draw attention away from your round face with a celestial combination of blue and deep purple hues. Also, this style structures thick, straight hair with long front layers and bangs.
#16: Shoulder Length Choppy Hair
Cute short hairstyles are a dime a dozen these days at the salon as women are looking to simplify their lives a bit. If you have wavy hair, this choppy bob might be a perfect solution for you when you endeavor to try an all new style.
#17: Feathered and Free
More mature women opt for shorter styles, since hair changes in texture with age. This feathered cut is great for all ages; it features long, angled bangs, which are key to framing a round face.
#18: Color Highlights
Instead of highlighting your hair with blonde or red, why not try something a bit more creative like a deep purple? This will draw attention to your gorgeous hair instead of your round face, and you'll have a feature to your hair that's uncommon as well. For women who like just a hint of edginess in their style, this is an awesome choice.
#19: White Hot Drama
When it comes to cute short haircuts, you don't need to automatically go toward cheerful, swingy youthfulness. Instead, try a bit of a dramatic style with an icy white hue and sleek, closely cropped layering. Add in some truly theatrical false eye lashes to flatter the face further.
#20: Brushed Back Beauty
Once again, adding height and volume to a short haircut does wonders when it comes to complementing a round face shape. This bob is easy to maintain (especially if your hair is naturally straight). Ask for long layers, and then when you're styling at home, tease the roots and brush hair straight back, spritzing it with a light holding spray to keep everything in place throughout the day.
#21: Long Voluminous Pixie
This is a bit longer than a classic pixie, but it still has that fairy-tale like quality. It communicatesa very sophisticated energy. The spirit of this is look is also very youthful and actually timeless.
#22: An Asymmetrical Side-Sweep
We've fallen head-over-heels in love with this hairstyle for a number of reasons. It's edgy yet softened with the wavy texture. And there's a delicacy to the entire style with the side swept bangs that highlight and lengthen the model's friendly face, and there's a contrasting side with an undercut. Let's not forget to mention her lovely hair color with its golden, sun-kissed topping.
#23: Soft Messy Crop With Braided Bangs
Even though it's not what is at the forefront of our minds when we think about a princess's style, this look has a definite fairy-tale-like quality about it. Romantic waves are found throughout the layers, and the braided bangs are a gorgeous, personalized touch to her unique look. This too works as an adorable hairstyle for round faces.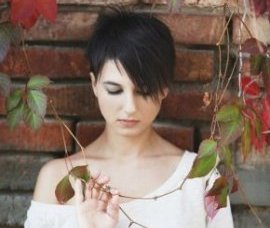 #24: Edgy Pixie Cut With Long Side Bangs
Without the addition of the long, feathered bangs, this haircut would be classified as a simple, classic pixie cut. It's easy-breezy and it's great on faces that need some visual elongation. There's also certain spunk and panache that goes along with carrying this style, and confidence that's incredibly attractive.
#25: Short Flip Haircut For A Round Face
Reminiscent of Dido back in the day, with a bit more flip, this choppy hairstyle is full of life. It's quite feminine and free with its lively nature. It lies right on the model's cheekbones, highlighting and lifting her face, giving her even more youthful and refreshin overall style. She's also rocking some lovely cranberry hues that we're swooning over.
#26: Voluminous Asymmetrical Fusion Style
The lush volume of this hairstyle offers a playful experience, but the cut can also be easily worn as a casual flat-looking 'do. It's still cutting edge, trendy and full of youth, whichever way you decide to go.
#27: Feminine Macklemore Cut
Reminiscent of the haircut made popular by the rapper Macklemore, this is a feminine take on that style – edgy, asymmetrically cut hair on top with a buzzing on the sides. It gives a fun youthful look that can be pulled off by a young girl or a woman in her forties.
#28: Youthful Rounded Bob
Now we have an adorable example of a rounded bob. It's accented by the side-swept bangs and stacked layers in the back, and we see a lot of luscious volume in this compact style. This is a look that can be complimented well with different hair accessories, from classic headbands to flower crowns.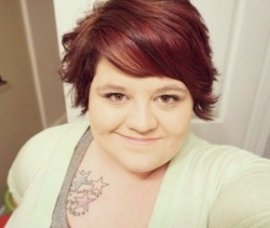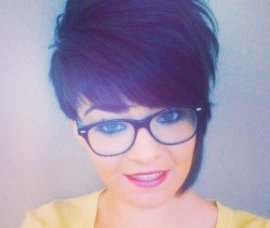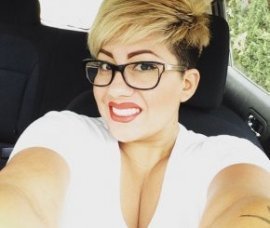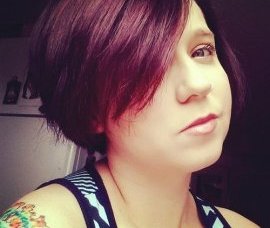 Share this article
Related Posts