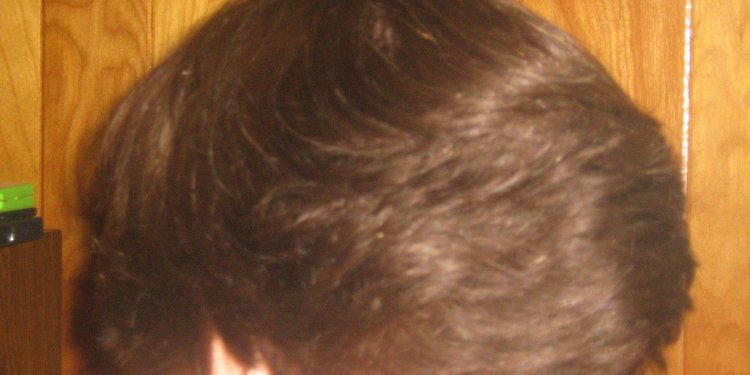 Fashion haircuts for short hair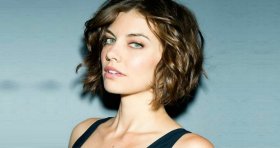 Short hairstyles have always been very fascinating in a way that it embraces being chic and gamine at the same time. Although gorgeous long locks are alluring, having short hair has this particular character that is truly enchanting. It is truly classy, not to mention the utmost comfort it gives as well! Just a couple strokes and you are done styling. If you think having short hair limits your styling options, think again.
If you are up to a whole new change for your look, why not consider cutting your tresses short? Do not be afraid because short hair is very trendy nowadays. In addition, cutting your hair short won't even mean that your hairstyling options would be limited! Take a bit of your time to go through this article and see how these Hollywood A-listers are flaunting their short hairdo. If you are so game cutting your hair short, you can take inspiration from these celebrities on how to fabulously style your chic short hair.
1. Short and Messy Ombre Bob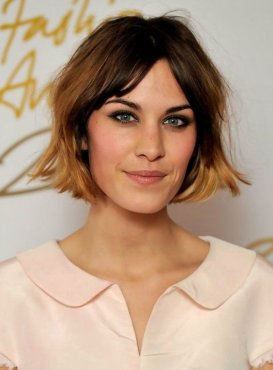 Alexa Chung is looking gorgeous in her signature bob dyed in a lustrous golden blonde ombre. For this particular look, you may choose to part your hair on the middle or on the side where you prefer it to. The key to this hairstyle is for it to look effortlessly messy but chic. Alexa went on with random waves to create a better volume to the body of her hair. One best way to do this is to have your hair unwashed so it will have better lift of volume. On the othr hand, if you feel the need to wash your hair, you can still create volume by scrounging your hair with a volumizing hair mousse.
2. Vintage French Curls
These tight curls that Audrey Tautou are sporting is a vintage hairstyle inspired by 20s French fashion. It gives additional depth to the entire look and makes the face appear smaller. Doing this hairstyle can be a little tricky because doing small curls tend to appear dry and frizzy when not done well. Make sure that your hair is very well prepped with heat protectant and luster serum prior to curling. It is recommended that you use curling irons with either 5/8" or ¾" barrels to create smaller, more textured curls. It is much better if you part the hair on one side to create an asymmetrical effect.
3. Blunt Cut Bob with Wavy Side Fringes
Emma Stone totally nailed her short, blunt-chopped hairstyle with her subtle waves. This hairstyle needs no dramatic hairstyling. In fact, if you have natural waves, you can just air dry it and voila! But let's say you need to add a bit of more texture to your straight hair. The key to this look is to do random waves using your hair straightener for added texture. Then, scrounge a bit of volumizing mousse or clay wax to the hair to keep it in place. You can also rock those glorious side fringes by parting your hair in the middle and wave the fringes outwards to create a side swept look.
4. Brushed Up Pixie Hairstyle
Growing a pixie haircut may be a bit of a challenge for some, but for Jennifer Lawrence, it is glam and fab! Jennifer Lawrence flaunted her pixie haircut in the Oscars in a simple brushed-up hairstyle with her windswept fringe built up on top for glamorous volume. This hairstyle is pretty easy if you are thinking about styling your pixie haircut. You only need to blow dry your hair using a round brush and brush it towards the back. To create volume on top, gently push the fringes from the back while blow drying and set with hairspray.
5. Subtle Beach Waves in Soft Layers
If you would like to go for a short hairstyle but are not willing to make drastic changes to the entire look, you can take inspiration from Emma Stone's short/medium layered bob. For a more formal and sophisticated touch to it, use a 1.25" or 1" barrel curling iron to create soft beach waves on the lower part of your hair.
6. Flirty and Messy Small Curls
Jessica Chastain's flirty and thriving hairstyle is just another proof on how versatile tight curls can be. This look can utterly be random as the key to it is for the curls to look messy but textured. Just part your hair on where you would want it to (preferably on one side), and take small sections of the hair and start curling. Start from around 3 inches from the roots and just randomly scrounge the hair with volumizing mousse or wax.
7. Soft Retro Bob with Full Bangs
If you want a youthful but very sophisticated short hairstyle, you can take it from Karlie Kloss. With this particular hairstyle that she is flaunting, she proved that full bangs are timeless and that they can do wonders on one particular hairstyle. She sported a simple retro bob, gently textured with soft waves and tucked one side behind the ear to accentuate her face.
8. Androgynous Pixie Styled with Spikes
A pixie haircut can truly be an effective way to bend genders. If you want to look chic and you are up for a dramatic androgynous look, you can take inspiration from Kate Moss. Kate Moss looked sizzling in her pixie haircut styled in spikes. The look is not as hard as you think! After washing your hair, just blow dry your hair until 70% dry. Then take a styling wax and just randomly mess with your pixie until you achieve random spikes like so! Easy and effortless but exquisitely chic!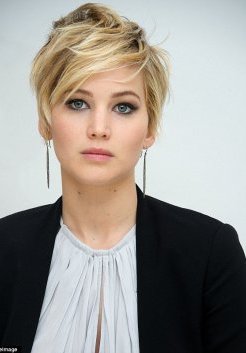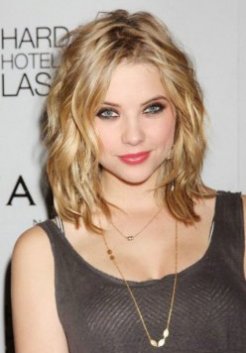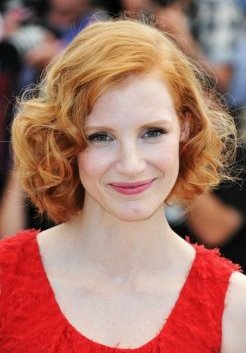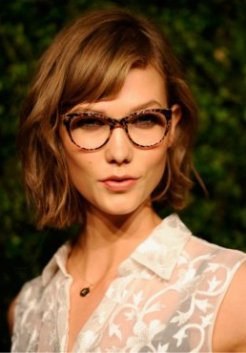 Share this article
Related Posts