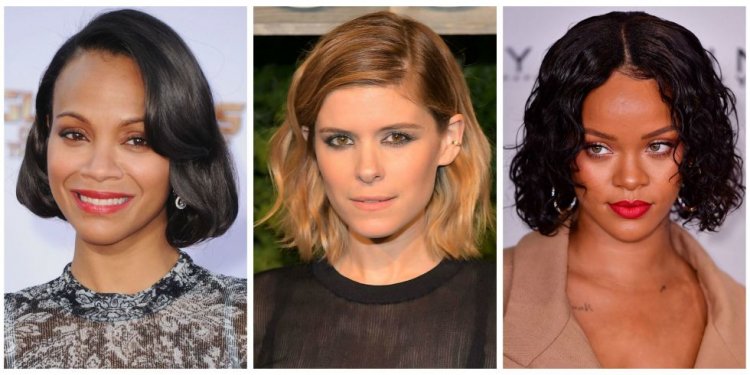 Haircuts for short wavy hair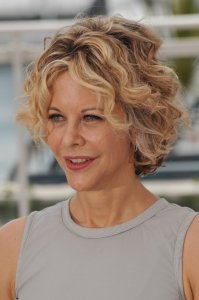 Wavy hair? A blessing or a curse? If your hair is naturally straight, you certainly envy all those curly beauties, while they are breaking their heads over how to style wavy hair, that is, by the way, not always so neat and fun as it may seem on photos. Another question is whether short haircuts are compatible with wavy hair. Many women are tempted to cut their naturally curly hair shorter for summer but hesitate, wondering if they are going to have issues with styling. We have gathered the best examples of short hairstyles, recommended by stylists for wavy hair. View the pictures below, enjoy and get inspired!
How to Style Short Curly Hair?
When your hair gets proper care, it's much easier to style. Use shampoos, masks and conditioners for curly hair. These products nourish and moisturize your locks, help to handle the frizz and make your hair more obedient. Hairstyles for naturally curly and wavy hair normally last long. The only thing that can impair your 'do is moisture. However, if you apply a special serum for curly hair after a wash, you may not afraid of moisture. Such serums are present in the product lines of all the top hair product brands.
Popular Types of Hairstyles for Curly Hair
If you want to achieve ideal curls, you need first to blow dry your locks, smoothing them slightly with a round bristle brush, and then shape the curls with a curling iron.
In case you want to wear straight hair today, you would use a smoothing balm for damp hair and blow dry your locks with a round bristle brush. Next apply a flat iron.
Curly hair is usually very porous. That's why when you buy mousses and hair sprays for styling at home, opt for light hold products which won't weigh your locks down.
Haircuts and Hairstyles for Short Curly Hair
Speaking of basic haircuts for short hairstyles, contemporary ladies with wavy hair prefer short bobs and pixie haircuts. They both offer layering options, which are advantageous for curly hair. The thicker is your hair the less layering you normally can afford, unless your haircut is extremely short.
Larger curls or loose waves look very showy and trendy in short hairstyles. These can be bouncy curls, maintaining shape, or chaotic waves with an effect of a "bedhead". Color accents in short hairstyles is one of the most chic tendencies nowadays. These can be either nuance or contrasting highlights throughout the head or on the bangs. It's better if you trust the delicate dying job to a professional stylist, because it takes skillful hands and experience to succeed in complicated matters like this one.
Anyway, you can't lie all the job and responsibility for your new image on your stylist's shoulders. You will have to do the most responsible part of the work – to choose the look you feel is yours. Here we are happy to assist you with creative ideas and inspiration.
#1: Wavy Sassy Bob
Curly hairstyles are sublime for showing off cute modern cuts and salon dye jobs. The highlights and lowlights are like elegant swirls. The key to this look is an angled cut, elongated towards the front, so be clear when describing to your stylist exactly how you expect the hair to frame your face.
#2: Short Blonde Balayage Bob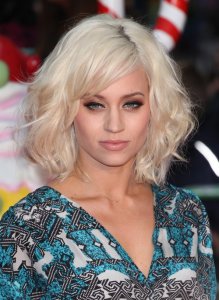 This cropped look gives a peekaboo to the dark under layer. It's best for straight-haired girls who want to add volume with waves or for those whose hair naturally crimps. Tuck the long front pieces behind your ear, or allow them to swing forward and frame your face.
#3: Cute Curly Bob
Being blessed with natural spirals can come along with the curse of a lot of maintenance. Hair care can become a complex of game involving dozens of expensive magic potions. So why not go for short curly hair? Keeping the front just a teeny bit longer and the top full of volume makes the style easy to pull off.
#4: Lifted Wavy Bob
Women with thinner hair often wonder how to style their locks in the best possible way. Short elegant S-waves provide a lot of lift to a simple bob. With a medium-sized barrel curling iron, add waves to the under and upper layers for the most body.
#5: Cute Curly Layers
Short curly hairstyles can lend a lot of volume and shine to your look by elevating the layers your stylist has cut in. Because the hair is so short, the curls are amazingly fast and easy to achieve. Using professional hairclips to section off the hair when curling can cut your morning prep time in half.
#6: Curly Q Haircut
The choice between a curly bob with bangs and a curly pixie is the choice of length. Want something in between? Opt for a long pixie. Gorgeous curls of girlhood are revived for this grown up hairstyle. Curls appear everywhere in this long pixie, including sideburns and neck line.
#7: Half Shaved Short Hair
Want something youthful and edgy for the summer months? Check out this style that is half curly short hair and half sheared. The shaved side keeps things a bit rebellious, while the thick wavy side adds style and room for a fun color.
#8: Brown Curly Hair with Highlights
This throwback 1980s hairstyle is here for another round as more and more women are chopping their long locks and opting for short, thick wavy styles instead. Those with naturally curly hair will have the most success with this, as it can be easily styled with a quality hair product. For those who aren't blessed with a natural kink to their hair, a perm would be a low maintenance solution.
#9: Curly and Blue
Why stick to natural hair colors? If you're going to have bold curls, you might as well go with a popping color! This style features varying hues of blue and lavender – stunning, edgy and gorgeous on the right skin tone. However, it's best to check with the office before you show up with these colors at work.
#10: Undercut for Curly Hair
A little bit Tinker Bell, a little bit sexy vamp – this undercut is an excellent option of short curly haircuts there are to choose from. Add in some subtle highlights to brighten the look and keep your thick wavy hair lovely all day long.
#11: Stacked Curly Bob
Go for a curly bob when you're looking for a hairstyle that is all glam without a ton of effort. If you have an unusual hair color like red, flaunt it instead of conceal it. Try some brightening highlights or a henna wash to make your fiery locks really stand out from the crowd.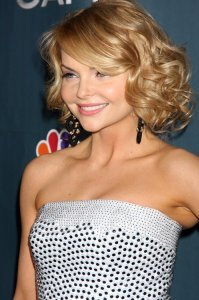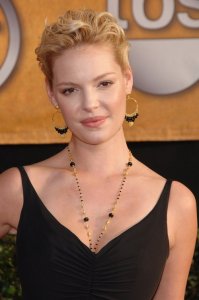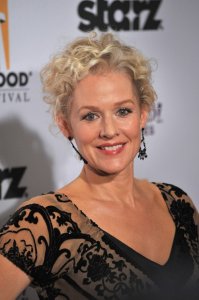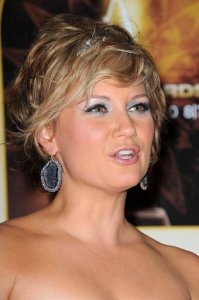 Share this article
Related Posts