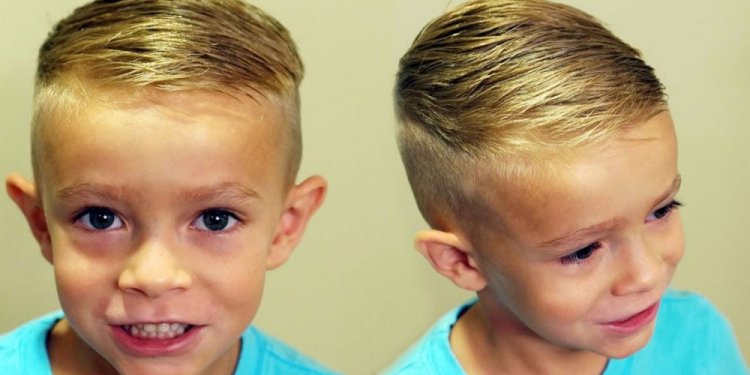 Short guy haircuts
If it's your first time at a barbershop, you might feel out of place. Most places are first-come, first-served. If you're there for the first time, it's customary to take the next available barber. If you've grown to like a particular barber, simply sit behind his chair and wait until he is free. Once you're in the barber's chair, he or she will ask a few questions about how you like your hair, how you want your sideburns handled, etc. If you know your clipper blade number or have any styles in mind, request it. Sometimes it helps to bring a photo of what you want. You'll save money on salon prices – plan to spend around $10-15 for a fresh cut, give or take, with a few bucks for a tip.
The barber shop experience can be pretty intimidating for some trans folks, especially for pre- or non-transition guys. You might be nervous, but at the end of the day, you're a paying customer and the barber's job is to help you. Plus, many cis women prefer barber shops to hair salons, so the idea that a barbershop is a "boys-only club" isn't the case.
Picking a Style That Works for You
While many barbers or stylists can help suggest styles that would work for you, it helps to know what look fits your style, hair type, and face.
In general, you want to pick a hair style that complements your best features, or plays off of your bone structure. So, if you have a rounder face, sticking to square styles and a side part can help create edges that balance you out. If you have wider cheekbones and a diamond-shaped face, adding height and layers by sweeping bangs up will make you look great. For illustrations and ideas, check out the guide on this page (care of Birchbox).
"Shouldn't I just cut it super short and be done with it?"
You might think that just getting a short buzzcut will automatically help with passing in public, but you will sacrifice highlighting your natural good looks – plus, with the popularity of shorter haircuts among cis women, gay or straight, you might be read incorrectly more often. Pick a style you like and the confidence you'll gain in looking sharp will help with passing.
Things to consider if you're looking to pass in public:
While most women have angled sideburns, most guys tend to cut their sideburns straight across. Tell your barber to give you a masculine or angular cut, especially if your barber is not reading you as male and unconsciously is giving you a more feminine cut. If your hair is naturally "fuzzy" or "downy" you might look a bit more feminine, so try using product to keep it styled and under control. Also, if you have facial hair, be sure to keep that on point. If you don't, try shaving your cheeks clean of any baby hairs that might be on it. Removing that fuzz can sometimes be a huge help.
Share this article
Related Posts