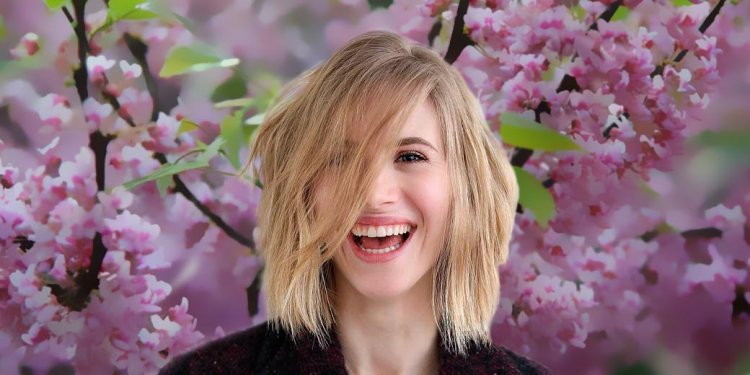 Best medium short haircuts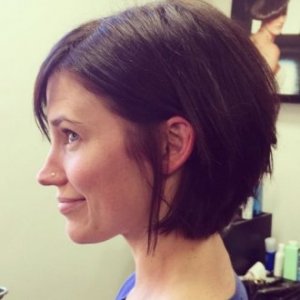 #4: Short and Classy Cut
With short hairstyles for thick hair, it's best to have generous layering that molds the shape of your style. The front pieces that are a little longer than those around the ears keep it edgy.
#5: Smooth Bob
This bob looks beautiful on straight hair. Instead of bangs, opt for layers in the front that feather towards the back. This gives the style a lot of flow and movement. The bottom layer is kept all one length, making the haircut classy and sophisticated.
#6: Best Cut for Thick Hair
This popular a-line style is known for being great on thin hair, and hard to pull off with thick hair. But when layered right, it looks just as great on thicker hair. Straight hair in particular can adapt more easily to this style—which tends to create a lot of flattering volume.
#7: Angled Bob Hairstyle
This fabulous cut takes all the excessive thickness out of your short hair and turns it into a perfect rounded style with carefully cut layers. It's gorgeous and modern, a sight to behold! While it's short enough to be fun and easy, it's also long enough to tie it up with an elastic if needed.
#8: Wispy Chin Length Bob Hairstyle
This haircut is a godsend for thick hair! You can keep your natural volume and thickness without all the bulk and accompanying frizz. The layered pieces work together to form the gorgeous wispy style. The only hair product you'll need to create this look at home is leave-in conditioner.
#9: Pixie Cut
With short thick hair, you don't have to limit yourself. You just have to be certain you're in good hands. This frosted look uses a razoring technique to keep the longer pieces smooth and slicked back. Plus when razored strands are falling on the super short nape, the style becomes sleek (not poufy).
#10: Pretty and Sleek Thick Hair
This straight hairstyle is perfection. Very wearable and flattering, the cut is striking the right balance between flat and voluminous. The simplicity of the styling makes it youthful. Ask your stylist for a bob that is subtly longer in the front with barely there layers.
#11: Cute Shaped Crop
A perfectly shaped short cut? Yes, please! This haircut is what short-haired dreams are made of. Easy and simple but at the same time stunningly sexy. The long side bangs create flattering face-framing layers, while the back is kept sassy and short.
#12: Stylish Grown Out Pixie
Short haircuts for thick hair are all about layers. When cut to a medium short length, there's enough hair to experiment with different textures and show off a beautiful layering. If you're struggling to pick between a bob and pixie, this look is your answer.
#13: Layered Bob for Thick Hair
So gorgeous! This look has tons of life and movement. The glossy dark color only serves to play up the light, voluminous layers. You can rock this style with wavy hair or blow it out for a flowy, playful style. Be sure to skip the bangs so you don't weigh it down.
#14: Asymmetrical Two-Tone Crop
Short hairstyles for thick hair can't be just plain and boring. We mean, well, you should try something gorgeous if you have a good base for it. An asymmetrical pixie with one side long and colorful is a cute idea to try if you want a short style worth a double take.
#15: Long Pixie with Bangs
The best short hairstyles for thick hair always incorporate texture. By styling the hair in a messy, bedhead look, you can make any short cut appear playful and youthful. The products that can help you achieve a perfect bedhead are texturizing creams, dry shampoos, and tacky products designed for short cuts.
#16: Chic Asymmetrical Cut
This look just might be an ideal mix of edgy and feminine. The short, shaggy cut definitely makes a statement, but the thick waves and long bangs bring girliness to the look. Pair this cut with strong brows, full lashes, and some big earrings—oh, but of course.
#17: Short Crop for Thick Wavy Hair
So, maybe you're convinced that short cuts work on thick hair, but what about thick, wavy hair? Sure, it's a challenge. But with short cuts becoming more popular for women of all ages, this is a challenge that more and more stylists are mastering. Lots of textured layers do the trick!
#18: Gorgeously Layered Balayage Bob
A short choppy bob is a longtime favorite option when it comes to layered haircuts for thick hair. For the shorter haircuts to work, the layering must start higher up on the head. This way, the stylist can create a flattering overall shape (instead of the dreaded triangular head).
#19: Sexy Pastel Pixie
Get a real pixie with a fantasy-inspired hair color that can take you all the way to a fairyland. This multidimensional color is made all the better with creative waves. To style this look, first blow hair out with a round brush, then use a straightener to flip the front pieces at the ends.
#20: Pixie-Bob with Colorful Roots
A side sweep, fresh color and choppy layers come together to create one jaw-dropping look fit for a true fashionista. Thick hair needs a quality trim to look shaped, but once it's done, you can play with whatever texture and color and invariably end up with statement hairstyles.
#21: Messy Textured Bob
Bob haircuts for thick hair look super sexy when styled in an easy, effortless way with a dab of mousse or styling cream. The key to the perfect messy style is shaggy layers and soft, touchable hair, of course.
#22: Asymmetrical Pixie for Thick Hair
For a super cute look, go for asymmetry. Adding long side bangs to a short cut creates an air of mystery and provides a nice framing to your face. This is a necessary element of a pixie cut because it adds femininity in what could otherwise be a boyish style.
#23: Edgy Pixie with Fade
To take your pixie cut to the next level, ask your stylist to fade out one side and the nape. Shaving hair super short gives the haircut a more edgy, urban vibe. With this style, you're claiming that you're bold and unafraid to go short.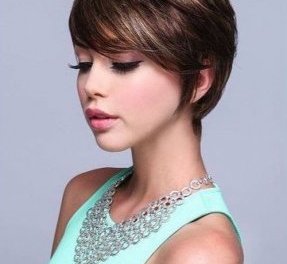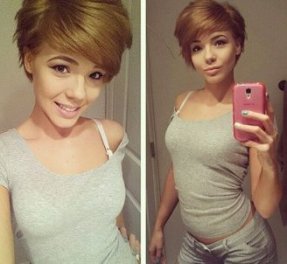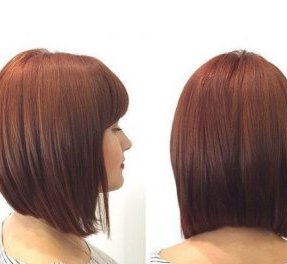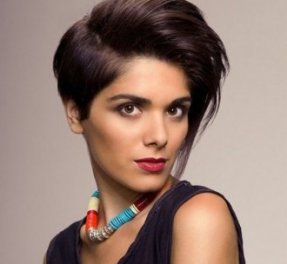 Share this article
Related Posts