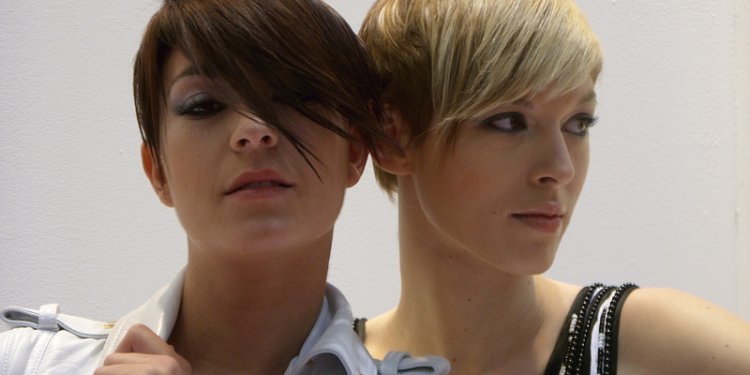 Cute trendy Short haircuts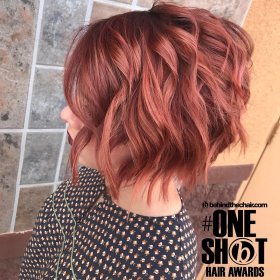 As we're getting closer to the summer it's getting a little warmer and it's time for us to change up our style slightly. We swap hats and scarves for sunglasses and jeans and boots for shorts and camisole tops. As it's the season of change, we say why not opt for a complete style switch up and get a new hairstyle? Short hairstyles are not only super practical for summer, but effortlessly stylish too. Indeed, short hair is sweeping the nation by storm and you should get on board. Here's some sassy short hairstyles that are infinitely trendy. Short hairstyles for women are incredibly popular now and although we may have forgotten short haircuts for a few years, it's time to take advantage of their incredible benefits again!
First of all, short hairstyles don't have 'bad hair' days and you never have to fight to control hair that has grown out of its shape and started to behave very badly. I've noticed that I feel a lot calmer now I've switched to a short hairstyle, because I'm not always worrying about how my hair looks!
Curly Red Wedged Bob – Short Curly Hairstyle for Women
Wedged bobs are the perfect short hairstyle. They're absolutely full of sass and style. The layers are longer at the front of the face and cropped shorter to the back of the head. It's full of stacked and cropped layers to create a unique curved style. Dye your hair a vibrant shade of red and add curls throughout for an amazing end result.
Silver Bob with Long Fringe – Layered A-line Bob Haircut – Balayage Hairstyle
Contemporary and chic, we simply can't get enough of this stunning silver bob. This incredible haircut is a relatively long bob which falls around the jaw length. Keep the layers shorter at the back of the head to create this wonderful shape. Add a longer side fringe and keep the locks straight. Add a soft tousle to the layers on the top of the head.
Graduated Bob Haircut with Highlights – Ombre Balayage Hairstyle
Graduated bobs are another type or short hairstyle which we absolutely cannot get enough of at PoPular Haircuts. The bob has a graduated edge, working from longer at the front of the face to shorter at the back. Opt for a deep caramel blonde and add beautiful ashy blonde highlights throughout for a sun-kissed look.
Silver and Blonde Tousled Bob Haircuts – Pastel Balayage Hairstyle
Who knew silver and blonde worked so seamlessly together? This bob has proved that they are simply a dream come true when worked into the same style. Start by chopping your hair into a lovely graduated bob with incredible long layers at the front of the face. Make sure the back is full of choppy and short ones. Add blonde and silver highlights and tousle your hair roughly for effect.
Pixie Cut with Sweeping Blonde Fringe – Short Hairstyles for Fine Hair
Pixie cuts are beautiful, brave and simply perfect for showing off your gorgeous facial features. Opt for a pretty blonde pixie cut to truly transform your look this summer. Keep the layers incredibly short to the back of the head and keep the fringe section at the front of the face longer. Opt for a truly long and lovely side fringe. Dye your hair a platinum blonde to really make the style pop.
Brown Pixie Cut with Undercut – Summer Hairstyle Ideas
Utilising an undercut style will give you an infinitely cool and edgy style that is oh so perfect for summer. Shave the bottom layer of hair incredibly close to the head. Leave the top layer a little longer and create a cool, cropped bob. Cut a wonderful sweeping fringe across the front of the head. Dye your hair dark and keep the top straight to show off the two tone style.
Two Layer Purple Bob with Curls – Shaved Hairstyle for Short Hair
Purple is an incredible colour which is bright and summery – just perfect for your new look! Create an incredible two layer bob style. Keep the bottom layer shaved close to the head and leave lots of longer graduated layers on top. Keep the hair longer towards the front of the head and shorter at the back. Choose a bright purple dye and add lots of ringlets throughout.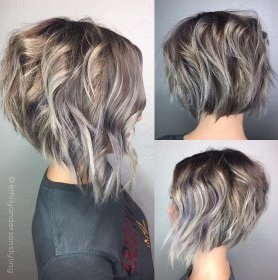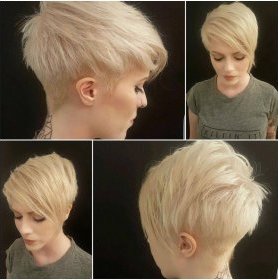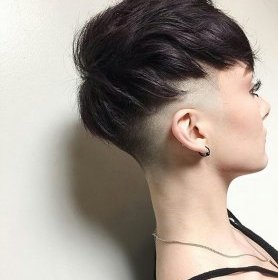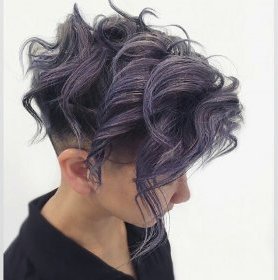 See also:
Share this article
Related Posts