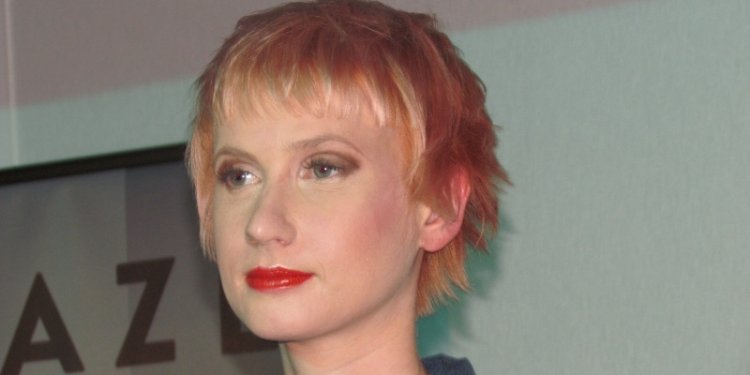 Fashionable short haircuts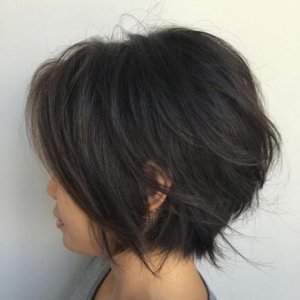 Jazzy New Trends in Short Hairstyles
Looking for a glamorous new look, or a sexy new style, or an easy-care haircut? Take a look at these fabulous ultra-modern short cuts that fulfil all of these criteria!
Copy or use them as inspiration and get ready to enjoy your confident and stylish new image! There's a style here for every taste, from messy through tousled to sleek, punk, sophisticated and futuristic.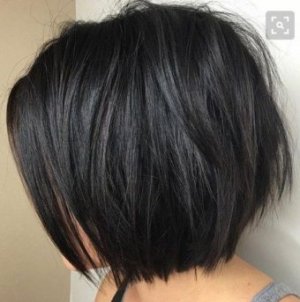 Yellow Colour Accent
This smooth pixie cut is perfect for fine hair and creates a smooth wavy movement on top with a pretty little pin-curl over one eye. The result is a retro-look, but with a bold stroke of yellow colour along the asymmetrical side parting, it becomes futuristic!
Red Balayage Fringe
This short, auburn cut features a full, smooth fringe curved to one side, which has a balayage colour accent in red to make it a stunning high fashion look.
Dramatic Black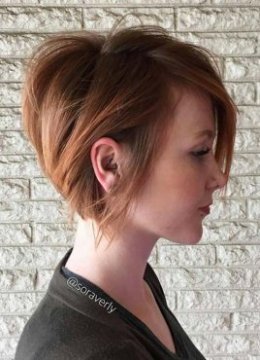 For a dramatic face-framing style, try this precision bowl-cut that radiates from the crown in jet black glossy curves. The line at the sides is blunt cut for a defined outline, and the fringe is lightly textured at the tips to soften the bangs that are curved upwards to show the eyes.
Curly Tousled Blonde
This fabulous short cut is left longer on the top to allow for a profusion of tousled curls that add lots of face-flattering height. The long points at the sides are great for adding length to the face and the wispy outline makes this a very soft and feminine look.
Tough Pixie – long pixie cut
If you prefer a more rebellious look, why not try this tough pixie cut with buzzed sides and long side- points? The side-swept layers above the forehead are really eye-catching and waxed and styled to stay firmly in place. The spiky texture is softened here by the beautiful pink balayage highlighting in this trend-setting blonde look.
Quiffs
Or maybe you'd like a punk retro-look in platinum blonde that creates an unusual peaked shape running forwards from the crown. The dark-brown style is a softer, rounder shaped quiff with the sides brushed back behind the ears casually, for a more relaxed undone look.
Peach-Blonde Bangs
Here's another great style for fine hair, with the bangs brushed forward from the crown and an unusual side parting that has horizontal hair almost overlapping with the short cut vertical sides.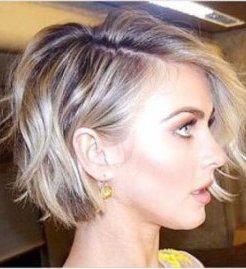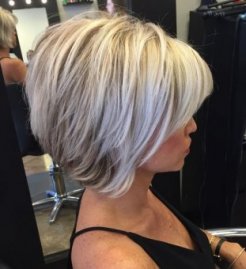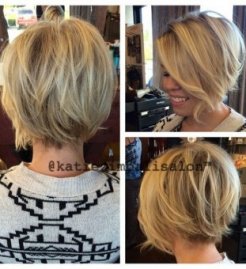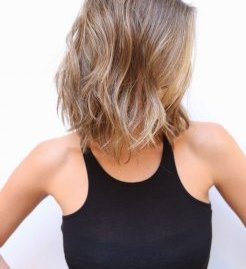 See also:
Share this article
Related Posts