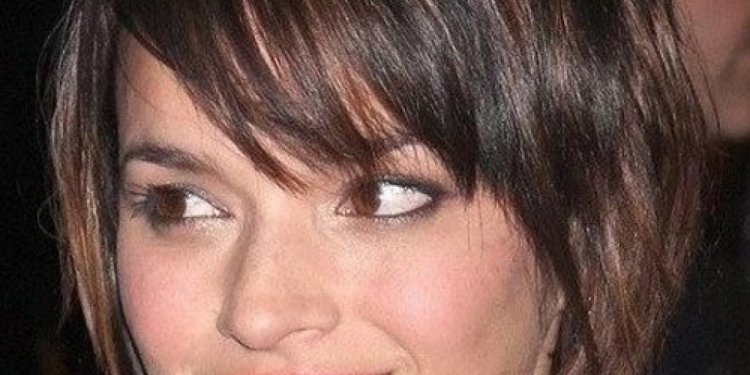 Short edgy bob haircuts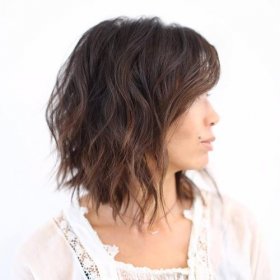 #3: Two-Tiered Brown Blonde Bob
In case looking too shaggy is not your thing, you can still have a trendy bob with chopped layers. This haircut features two tiers with edges cut at different angles. As a result, you get a cut with a special twist – you won't see it on every other girl.
#4: Wavy Collarbone Lob With Short Bangs
If you have stubborn locks or want to spend less time on styling, a choppy bob haircut is the right solution. Being initially imperfect and somewhat shaggy, it looks wonderful in scrunched hairstyles, like the one on this photo. The caramel highlights make the texture more prominent.
#5: Choppy Bob with Soft Waves
It's been said time and time again, but there is something so incredibly flattering and sexy about adding soft waves to your hair. As with this choppy cut, the key is to make them look undone or lightly tousled, which gives them a more natural look.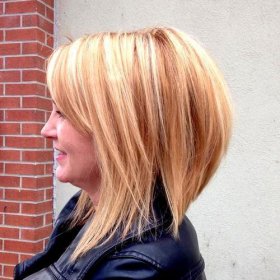 #6: Long Choppy Bob
Longer haired girls can experience the chic of a bob as well. Here, you have almost shoulder length hair that is angled, layered and topped off with a flattering side bang. The cut flows very harmoniously and allows the hair to move effortlessly.
#7: Textured Choppy Blonde Bob
A short choppy bob that's textured with soft layers is so alluring! What sets this look apart is the wavy texture and pearly blonde shade which make the style less edgy and more feminine.
#8: Choppy Bob with Blunt Ends
A choppy bob haircut doesn't always have to feature the uber popular layered ends, as the photo shows. This cut is short and wavy, but the standout feature is the blunt cut ends which give the look more personality and set it apart from similar styles.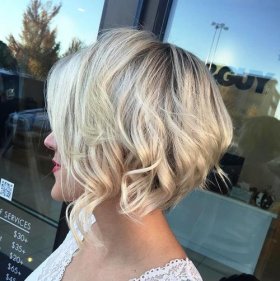 #9: Choppy Bob with Blonde Highlights
This choppy bob for thick hair is amazingly shaggy and dimensional. Thanks to the sexy yet soft hair color choice of the dark blonde base with light blonde highlights, the style is more than enough to turn heads. The winning touch, however, is the chunky waves that are disconnected at the ends to provide tons of volume.
#10: Ash Brown Wavy Bob for Fine Hair
When it comes to fine hair, chopped cuts look softer – rather wispy than rough and shaggy. The ash brown bob leaves an impression of a delicate style with broken waves framing the face in a weightless cloud.
#11: Short Jagged Bob
A choppy bob with jagged, slightly uneven layers is the height of edgy style. Ask the stylist to use a razor on the layers for a feathered finish. That's the key to a bob with lots of lift and volume.
#12: Wavy Choppy Bob
A little wave provides a lot of body, not to mention structure, shape, and texture. Whether your waves are subtle or pronounced, a wavy bob is easy to create, and it makes a welcome change, especially for second or third-day hair.
#13: Straight Cut Bob with Layers
Bob cuts can be angled or cut straight across. If you prefer sweet, girl-next-door looks, rather than dramatic hairstyles, opt for the latter. Keep the clean cut but soften those edges with long, tousled layers for volume and shape.
#14: Choppy Bob with Angles
A short choppy bob that looks fantastic when it's tousled and finger-combed is the go-to for women who crave a stylish wash-and-go hairstyle. A subtle angle makes it more interesting, but since it's not extreme, it frames the face more softly. This is also ideal for ladies who have naturally wavy hair.
#15: Sleek Cropped Bob Hair
A sleek, shining cap of hair like this is the epitome of haute hairstyling. This is a favorite among the off-duty model set, because it manages to work for formal functions and casual encounters. It's elegant, personified, and just chic enough to look fresh.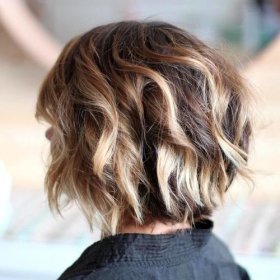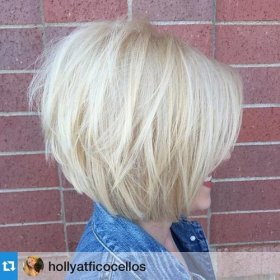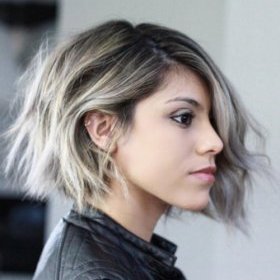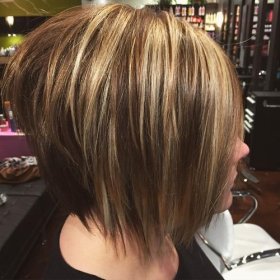 Share this article
Related Posts