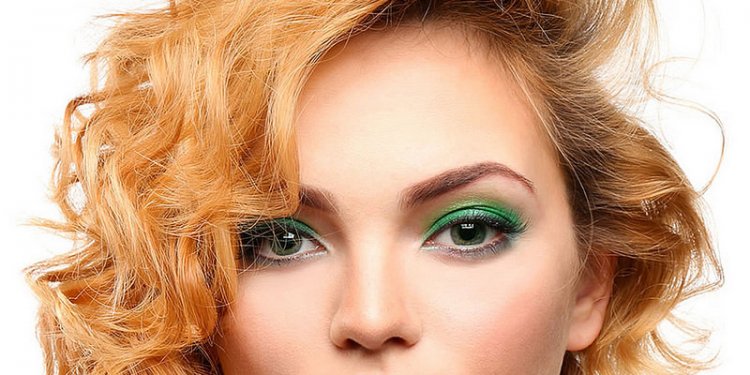 Short curly bob haircuts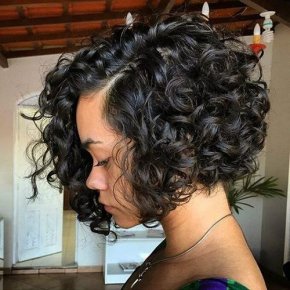 If a universally appealing style is what you're in search of, you can't go wrong picking a tousled bob with curls. The blonde color is bubbly and bright, and the angled cut with layers keeps the curls from seeming too heavy.
#2: Naturally Spunky Spirals
Let glossy black curls be the focal point of your chin-length cut. Define them with artful layers and a little bit of mousse, but don't overdo with it, because you may change the pattern of your naturally curly hair. Just let it do its thing!
#3: Sexy Spirals
Layers are essential for curly hair because they provide your mane with structure and keep the overall style from looking bulbous and shapeless. Plus, the side part is perfect for round faces because it is slimming around round cheeks.
#4: Hot Highlighted Long Bob
Give your hair a much-needed boost with some sporadically placed highlights. This is a great way to add dimension to your curled 'do. To frame the face nicely, try placing the highlights around the face and allow the bottom layers to be a darker, richer shade.
#5: Spiraled Ombré Bob
The ombré color trend sweeping the nation is hotter than ever and perfect for curly bob hairstyles. If you've got deep brown or almost-black hair, try working in a warm caramel balayage that starts at the crown. Make sure the color transition is blended and seamless.
#6: Naturally Curly Bob
A multi-colored, shoulder-length bob for curly hair is a great way to keep your mane under control. The beauty of this style is in the little work involved. Keep a diffuser and curl-enhancing mousse on hand to keep your curls defined.
#7: Ravishing Red Bob
Go edgy with your spiraled locks by opting for an angular, chin-length cut. Keep the layers long and slightly longer toward the front. If you are a brunette who wants a color update, opt for a rich mahogany or burgundy hue.
#8: Awesomely Curly Bob
Can't decide between red and brown hair? Go for the happy medium and give your chocolate brown locks an auburn-colored balayage effect. The unexpected color will add your short curly bob more vitality!
#9: Sexy and Soft Curly Cut
Think the effortless, beach-wave look is gorgeous with long locks? You should see it on short, bobbed haircuts! To achieve this look, simply wrap sections of the hair around 1 ½ -inch curling iron, leaving the ends uncurled. The result is a bedhead look that's trendy and cute!
#10: Voluminous Bob
When it comes to curled bobs, sometimes you have to go big or go home. Use a large curling iron to create big waves, and make sure to leave them in their curled shape while you are working on the rest of your hair. After you've curled all your hair, style it to your liking, give it a spritz of strong-hold hairspray and gently fluff your curls with your fingers to give them some lift and added volume.
#11: Curly Bob with Melted Highlights
Curly bob hairstyles and chunky highlights go together like peanut butter and jelly. Try spreading the highlights throughout your hair, as opposed to just on top or toward the front. This look is ideal in that it is incredibly low maintenance and allows for little to no touch-ups.
#12: Silver Lining Bob
Instead of hiding your grays, embrace them and put them out on display. When rocked in a short, curly bob, streaks of silver brighten up a darker mane perfectly. Make them intentional with natural-looking gray highlights!
#13: Sassy, Spiraled Bob
Ditch your blow dryer, straightener and curling iron and just go for free-flowing curls. Parted down the middle, this chin-length look shows off your bone structure perfectly. If you need a little upgrade, add some ashy lowlights to brighten up the hairstyle.
#14: Angular Curly Bob
If you're not quite ready to take the plunge and go for a full pixie, take baby steps and start with an asymmetrical curly hair bob. The layered look is perfect for those with thicker hair as it removes some bulk and weight and makes your hair more manageable.
#15: Naturally Gray Bob
With gray hair being quite the trend right now, showing off your roots can be a good thing. When coupled with a short, spiraled blonde bob, a little gray is fabulous. Confidence is the most attractive quality in a woman, so wear your grays with pride!
#16: Colorful and Curly
Life is too short to stick to one, normal hair color. Take a walk on the wild side and try a couple of your favorite crayon colors to brighten up your bob. Try analogous shades like purple and blue to really make a statement.
#17: Pretty 'N' Purple Elongated Bob
Curly bobs with a cotton candy twist are the bees' knees! Pastel hair color is huge right now and if you're not into dying all your hair, try just a few thick streaks of your fave pink or purple shade. This will give you the perfect pop of color without going overboard.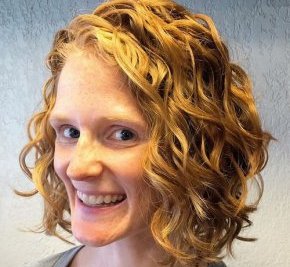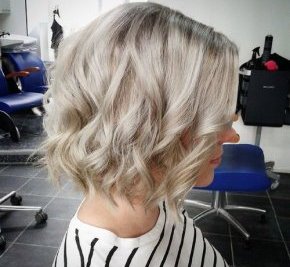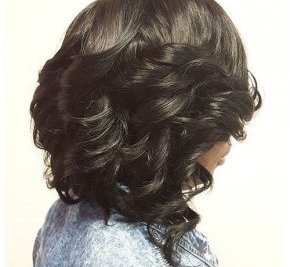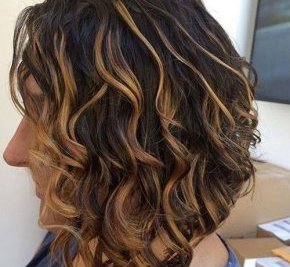 Share this article
Related Posts