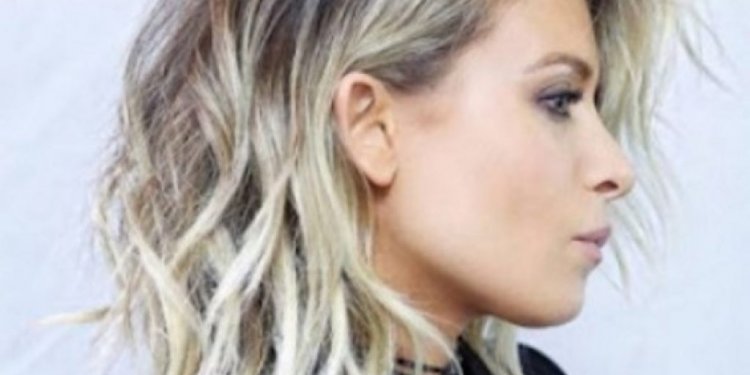 Cute long bob Hairstyles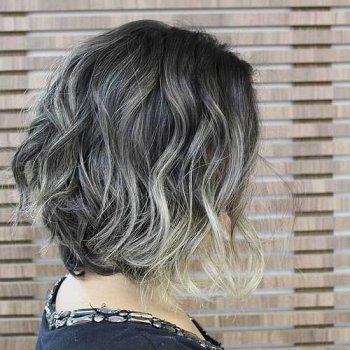 A long bob, or lob, as it is commonly referred to, has continuously been dubbed the hairstyle of the year. It is a much deserved recognition because the style manages to be flattering for a variety of different face shapes, hair textures and complexions. To put it simply, lob is classic and universal. Find the perfect variation for you in our gallery below.
Long Bob Hairstyles
Lobs are beautiful in any texture – straight and sleek or wavy and messy. You can wear your lob as a downdo, or lift your locks up in a sort of updo or half-up hairstyle – so many options and there's always a quick and easy styling method, depending on your hair type.
#1: Choppy and Wavy Lob
This stunning look is amazingly easy to style. Use a large barrel curling iron with no clamp and wrap large sections of hair around once or twice, holding on to the end of the piece so that it doesn't get curled. Curling just the midshaft means super short styling time.
#2: Asymmetrical Long Bob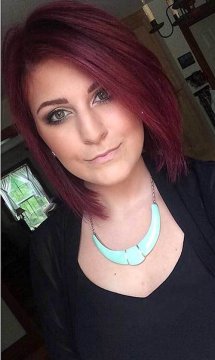 This long bob gets its edginess from the front pieces that are quite a bit longer than the rest of the layered strands, about two and a half inches. The peekaboo blond highlights that frame the face and lighter ends make this not only trendy, but incredibly flattering. Keep hair soft and touchable with smooth styling creams.
#3: Easy Wear Bob
This adorable cut is short, sweet, and simple. Slight layers are cut in to smooth out thick hair and give body. The absence of a bang—and instead side-swept hair that is only a little shorter than the longest layer—makes this a definite cool girl look.
#4: Long A-line with Ombre
Styles with uneven length are so fun to rock. You get the ease of short hair, while still having it long enough to tuck behind your ears. What's more, you'll have an air of mystery. The ombre effect is expertly done. Not only are the transitions on point, but the tone is just right.
#5: Artfully Unkempt Lob
We love us to have some attitude, and long bob hairstyles have attitude in spades. For an extra chic factor, shoot for bed head. How? Let hair air dry until its damp then blow dry it upside down. Next, add crimps with a straightener (twist it slightly) for some imperfect texture. Add some texturizing cream and you're done.
#6: Blond Bob with Darker Roots
The lob works oh-so-well with is the darker roots look. It's the grown-up version of grown-out hair and it's purposefully not trying too hard. The combo of the light blond and the brown (and all the colors in between) is beautiful.
#7: Messy Chic Bob
For a messy bob with this much volume, make sure to ask your stylist for layers that are shorter in the back. The balayage with thin highlights makes for a more natural look. No need for curling irons here. Just use a large round brush during your blowout.
#8: Bob of Colors
Love to be blonde but enjoy the easy maintenance of brown hair? Get the best of both worlds with this two-toned lob that brings texture and fun to otherwise mundane hair.
#9: Medium to Long Style
Keep your medium to long length hair tousled and modernly messy with the help of a haircut that provides plenty of shape and body. This is especially important if you have fine hair – this cut will beef it up without going overboard.
#10: Smooth Cinnamon Bob
A lob haircut is a great way to let a solid color shine. Because simplicity is a huge element of this cut, all-over color coupled with straight locks becomes very chic. If you have medium skin tone and freckles, please, oh please, try this color. It's…yes you guessed it…everything.
#11: Midnight Black Lob with Waves
The all-over black color can be a tad bit harsh for day-to-day wear, especially when it's paired with long, straight locks. But when dark, midnight hues meet textured long bobs, that harshness is automatically replaced with pure edginess. We suggest loosely wrapping strands around a large barrel with no clamp to achieve the messy effect.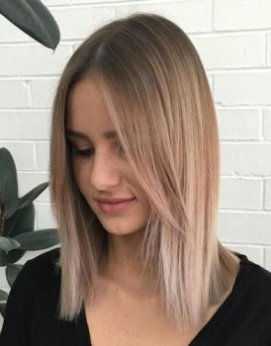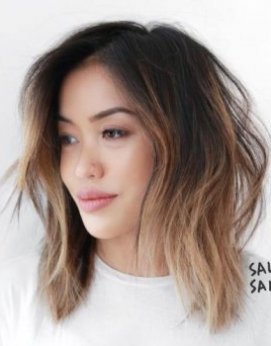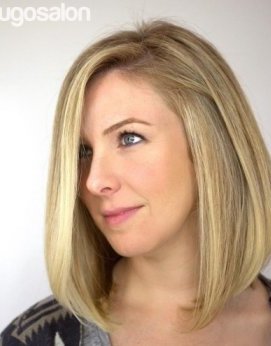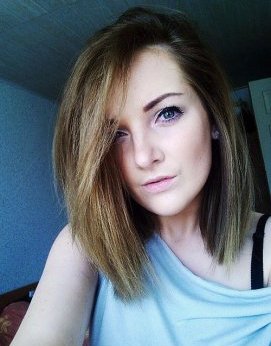 Share this article
Related Posts