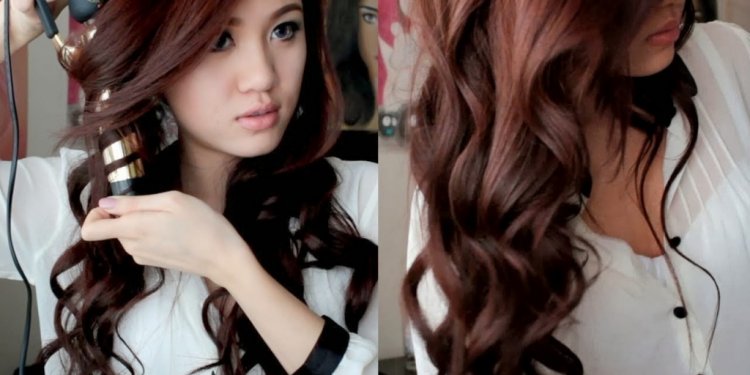 Cute haircuts and colors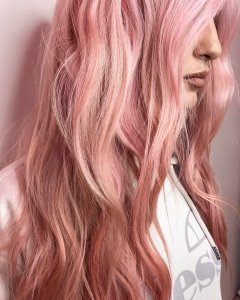 Red hair is mesmerizing! Most girls have tried red hair colors at least once. What was your try? Copper hair color, dark red hair, reddish brown hair, burgundy, lighter shades of red, or maybe just red highlights? All these options are fabulous and they do make us brighter, hotter and speedier in life. Not so many people are blessed with red hair color by nature, but, luckily, beauty industry gives us opportunities to try whatever hair color we want. If you are not a natural redhead, you may test your dreamy color in one of short red hairstyles. Those who don't feel like going for a solid red hue, may try ombre. Red ombre hair works for any base hair color you have from blonde to dark brown. You may get cute red babylights on the ends of your bob and look terrific.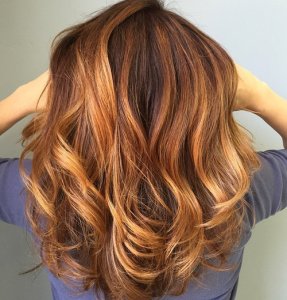 Discover the bright world of red hairstyles and haircuts and add some color into your look and life!
Rose gold hair has been popular for quite some time now, and to be honest we don't see it dying out any time soon. It's still one of the favorite choices among hair color trends of 2017! From Kiley Jenner to Emma Roberts, many celebrities have rocked the look. If you want to follow in their footsteps check out these 20 hairstyles to give you all the rose gold hair inspiration you need! [click to continue…]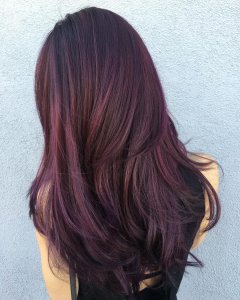 by Melanie Spina
No other hair color is as suitable to rock in autumn as auburn. Whether you want to go for a dark red or just add subtle auburn highlights, this is the best time to do it. Auburn hair color looks amazing with black coats, it peeks nicely out of a hat and it makes any turtleneck sweater look ten times better. If you're on the hunt for color ideas, you might want to consult a color chart as well as see the colors on pictures. The images below will give you this chance. Taking into consideration your complexion and natural hair color, as well as your preferences, let a hairstylist help you to achieve the hottest hair color this season. [click to continue…]
by TRHS
Burgundy (dark red, red wine color) is actively used for hair dyeing in brunettes. Blondes and women with medium brown hair sometimes also resort to this noble hue in order to appear brighter, well, much brighter.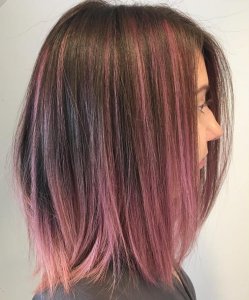 Even redheads may try some shades, reminding burgundy, but leaning towards the warmer tints with admixture of cinnamon. Classic, vivid or old burgundy, maroon or oxblood… so, which one to choose? Here are 50 illustrative examples of how you can use the dark red color, when dyeing your hair or refreshing it with coloristic methods. [click to continue…]
Get ready to be wowed by these amazing options of pink hair. This color is really on trend right now, and, after all, what girl doesn't like pink? There are so many pretty pink shades! Take a look at these inspiring and unique pink hairstyles, and, who knows, maybe you'll find your ideal hair color to try while it's all the rage. [click to continue…]
Autumn is here, and we are eager to make some pretty changes to our looks. The best thing to start with would be choosing from these lovely fall hair colors to upgrade our hairstyles for a complete wow effect. We've put together this list of our top picks from the most prominent hair color trends of this year, and you're bound to find something you like no matter what your base color is or what hairstyles you prefer. [click to continue…]
See also:
Share this article
Related Posts