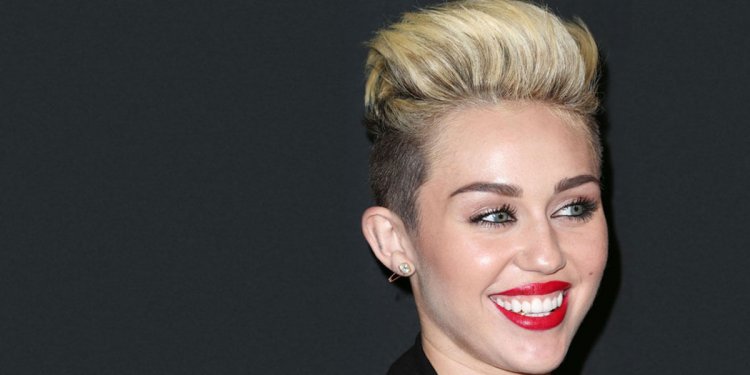 Extremely short haircuts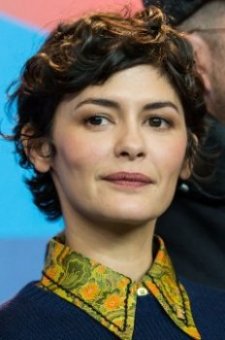 Most people think that having short hair limits the way you style it. Well, it is true that you can't do a plump chignon out of it or make Victorian braids with a pixie haircut, but there's something more to styling extremely short hair than just that. Plus, very short hairstyles of this generation have evolved from just "boyish" to "femme fatale". Fashion week, blogs, Hollywood and a lot more high profilers sport very short hairstyles… Some even reach the point of shaving their heads! One thing is for sure, these edgy hairstyles are not going away anytime soon.
Here's our list of 40 hairstyles for women with very short hair.
Very short hairstyles are great for highlighting lovely facial features like well-defined cheek bones and amazing eyes. This one is a daring very short 'do, so, if you want to take the plunge and go super short while blending punk and sophistication, then this is a look to consider. It would be fun to try in different colors such as blue or even two toned.
#2: Curly Top Dye and Fade
A super short women's hairstyle that combines a great dye, perm, and fade cut with designs, sounds difficult but this cute look achieves finesse with no problems. There is a lot of room for variation with this cut. The highlights on top could be adapted to suit your skin tone or you can add some punk flair with a color not found in nature.
#3: Women's Defined Pompadour Undercut Fade
Very short haircuts for women with a puff show that a short cut can still have a lot of texture and body. Barbers achieve this look by defining sections of the head. The lines of the fade draw attention to the neck and up to the sweeping locks. This cut requires frequent trips to the barber to maintain, but besides that the curls on top are easy to achieve in minutes.
#4: Textured Bob With Bangs
This classy little bob celebrates texture. It's perfect for those who want to go very short without losing their bangs. For fans of 1920s flapper style and glamour this makes a good and easy-to-maintain choice a busy woman would appreciate.
#5: Mohawk with Lined Undercut
This dramatic look combines a punk edge and sophistication. Out of all very short hairstyles for women described here, this style brings to mind the hip hop finesses of Rihanna's hairstyles. The paralel lines of the undercut add a lot of definition and flow.
#6: "The Perfect Three" Hair Cut
There is a lot to love about this unique haircut that combines three distinct and dramatically different lengths and textures. The lines of this cut are defined to create an advanced undercut. For added dramatics this style could be done with multiple colors or highlights.
#7: Orange Locks Of Love Undercut
A fun and attractive very short hairstyle is not hard to achieve when you combine a great color, texture, and several lengths. What makes this cut so special is the shaved line between the undercut and the highly textured and vibrant top.
#8: Choppy Classic Undercut
This very short hairstyle leaves quite a bit of length on the top for a dramatic contrast to the very short length of the undercut. The cut will look good on a woman with an oval face and big eyes.
#9: Super Short And Cool Textured Cut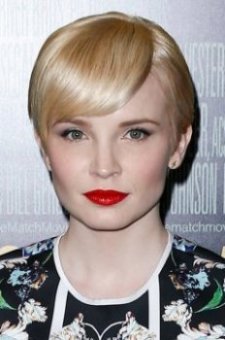 We love how soft and flowing this extremely short cut is. The top can be styled with pomade or gel for different textures and direction. It could also be grown out into a mohawk or a long top short sides style.
#10: 80s Style Natural Fade
This fade offers a great hairstyle choice for those who want to keep naturally curly hair under control with a polished style. If you have a round face shape and want to correct it visually with a short hairstyle, this 'do can help add length to your head for a more classic oval shape. Very short hairstyles are hot right now!
#11: Tousled Undercut Hairstyle
If you want to add definition to your beautiful face, this super short hairstyle for women is an impressive example. We could see changing the design of the fade into any favorite pattern of yours. The sexy tousled texture is easy to achieve with many different hair products.
#12: Multi Colored Chopped Style
This cute style combines many different eye-catching elements from the mix of textures to the vibrant blend of colors. The blunt bangs recall vintage haircuts from the 1920s.
#13: Choppy Undercut With Highlights
Layered and colorful plus short and discreet equals chic and head-turning. A short, fun, and choppy style like this just begs for you to experiment with highlights and lowlights. Anytime you want a change, a splash of color will do the trick.
#14: Textured Dream Short Cut
Highlights in the bangs can be a great thing for those who want to draw attention to the eyes. Really short haircuts that are popular today stand out first of all thanks to their texture, and this is a good example.
#15: Silver Fauxhawk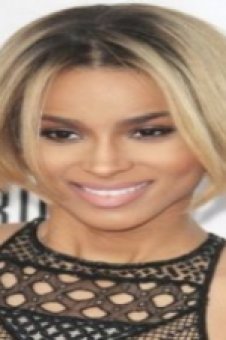 Being perfect for straight hair, this style will also look beautiful (but different) on wavy locks. The salt and pepper color and angled layers create a sharp style that suits any age.
#16: Violet Perfection Undercut
The artistic lines and pastel color of this cut make it one of the hottest very short haircuts. The pastel purple hue is currently in high demand. It looks rather soft and feminine than funky.
#17: Bowl Cut in Bright Magenta
This hairstyle is absolutely hipster. Being best suited to thick straight hair and oval face shape, today's bowl cut needs an unusual color to make the greatest impact. The rich magenta hue used here is bright but deep and sophisticated.
#18: Spiky Rocker Tri Tone Undercut
This fun and spiky creation looks good on women of all ages. The color can be changed to match your favorite hues or enhance your eye color and skin tone.
#19: Asymmetrical Tapered Haircut
Very short hairstyles can be quite creative, just check this photo. The design that went into this cut creates a fun wave-like pattern. Easy to maintain cropped locks on top make this a no-fuss hairstyle that requires little more than a regular barber visit.
#20: French Braid Dream Undercut
This pretty and distinctly feminine undercut could be worn with a variety of different braids or allowed to hang freely to one side. Highlights or lowlights can add greater distinction to the style.
#21: Curly High Top
Very short hairstyles for women often include some kind of shaping. This high top cut keeps the top a bit longer and shapes up the sides, creating a modern female version of a high top. Wear with anything because you can…and you'll look fabulous!
#22: The Audrey
This classic pixie cut was made popular in the 1950's by the ever famous Audrey Hepburn. She always sported very short hair and looked beautiful in simple elegant dresses. This look is created by tapering both the sides and back, while leaving some longer bangs to sweep across the front.
#23: Punk Today
The looks of Punk Rock fans have changed little over the past 40 years. A colorful, spiky pixie is one of those very short hairstyles for women that have remained classic and true. This style incorporates a bit of red underneath, with the naturally dark hair spiked and textured to give some height and depth.
#24: The Flapper Reborn
African-American hair is great for styling when short! It takes settings well, and this true wave is an excellent example. Shaped with styling products such as wax or strong-hold gel, these finger waves are clipped with pins to dry, and then the pins are removed once the hair is set. Simply beautiful!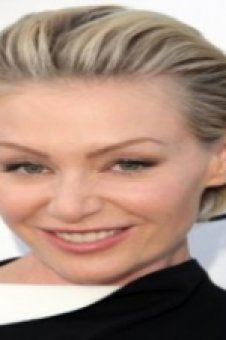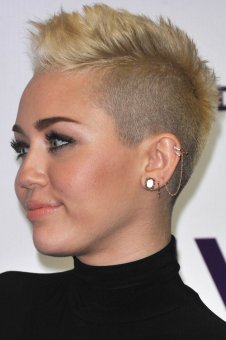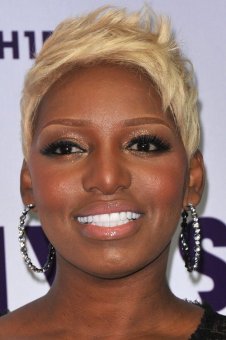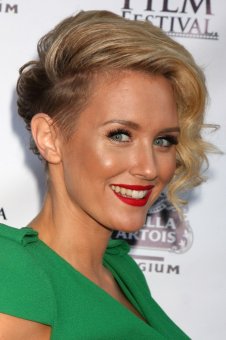 indiana department of education
bloggings by boz
blog like a lady
cadence education
clifton board of education
how to make money while blogging
blog bio examples
blog through shopify
blog sign off
oklahoma state department of education
blogging websites that pay
blogging of cars
blogging ideas for beginners
education connection
donald trumps education
blogging questions
blog headline generator
translate blogging into kannada
blog to watch
the education of an idealist
apple education discount in store
blogging without writing
blogging name generator
blogging from home
turn blogging into career
blogging ideas
blog to watch
va education
know before blogging
kokua education
blog maker free
blogging about mental health
ventura county office of education
strategic education
nicolle wallace education
blog after 6 months
blogging about your personal life
blog tv
blogging sign up
texas board of education
apple event blog
blogging of photography
education connection sdhc
education foundation
drivers education
which education level has the highest return on investment (roi)?
florida dept of education
blog search
blog by high school students
nutrition education
Share this article
Related Posts