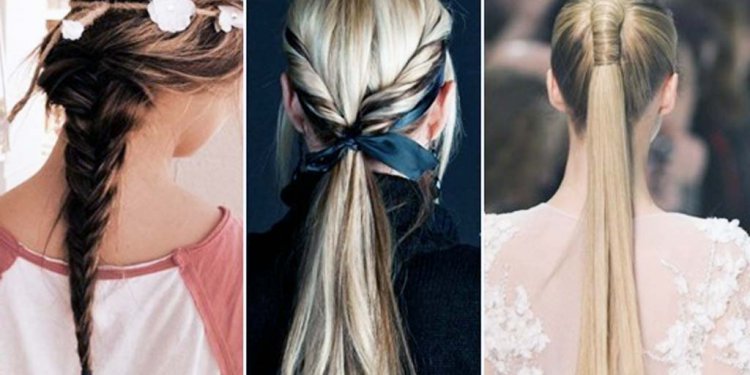 Different haircuts for women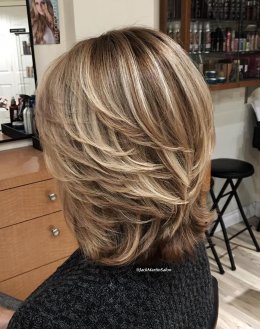 Women of elegant age deserve tons of compliments. They know how to look beautiful and what really flatters them, but the key point here is still the choice of the right hairstyle. Hairstyles and haircuts for older women do not blindly pursue hair trends, but are inspired by the best tendencies. Simple yet elegant short hairstyles for older women are currently very popular. Classy bobs, cute pixies, lovely short layered curls and sassy feathered styles, full of texture, moderate volume and movement are the best choices to bring out your character and active life stance. Here are numerous ideas for medium and short haircuts for older women, hairstyles for grey hair and hair color ideas in older women hairstyles in case you prefer to cover the grays. Hair styles for older women can and should be interesting, modern and, certainly, flattering!
When you step over a certain age, you wonder what upgrades to make to your image so that you could look decent, respectable, fairly youthful, and not outdated. Women who are aging gracefully and try to look modern always admire everyone around. Your hairstyle is a key concept of your image, so you should review your options carefully to pick those styles which will present you in the best light.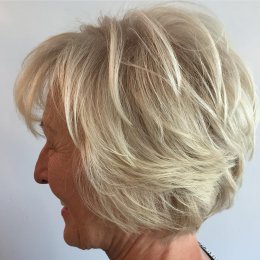 Older celebrities, such as Kim Besinger, Lisa Rinna, Madonna, Kris Jenner, Sharon Osbourne and many others show with their examples how stunning you may look when you are over 50. [click to continue…]
by TRHS
Hairstyles for women over 60 don`t mean boring short haircuts or out-of-date headscarves. Such ladies are blessed with special charm. They have already found their individual style and know how to present their looks in the best light. They do not need to rush between extremes. Older ladies over-sixties set the game rules themselves and choose what style to give preference to. They can follow the trends or go for something that is not in the mainstream, but flatters them the most. [click to continue…]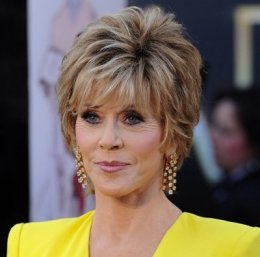 by TRHS
Jane Fonda is an icon of style, beauty, good taste and excellent physical shape. She shows with her own example that a lady remains a lady, regardless of her age. Aging gracefully is a great woman's art. No matter how old you are, you can always choose how you want to look: like a contemporary stylish lady or a charwoman. Your hairstyle can tell about you more than you can imagine. Let's see how skillfully Jane Fonda chooses her hairstyles and changes her looks to show us that it's possible to remain a gorgeous woman even if you are 76. [click to continue…]
Age is not a hindrance to good taste and desire to look attractive. A flattering haircut and a beautiful hairstyle are affordable in any age. This selection of images with styles for older women will help you to get inspired by the looks of womens who are aging gracefully, remaining beautiful and feminine through the years. [click to continue…]
There's an old notion that long hair signifies youthfulness, so, older women should avoid it because it's no longer appropriate for their age. That's an old school way of thinking, and it can be disputed in modern times. Women over 40 can wear a variety of lengthy styles ranging from buns and braided updos to loose curls and waves. See 20 pictures with long hairstyles for older women below and don`t forget to save the best ideas! [click to continue…]
Share this article
Related Posts