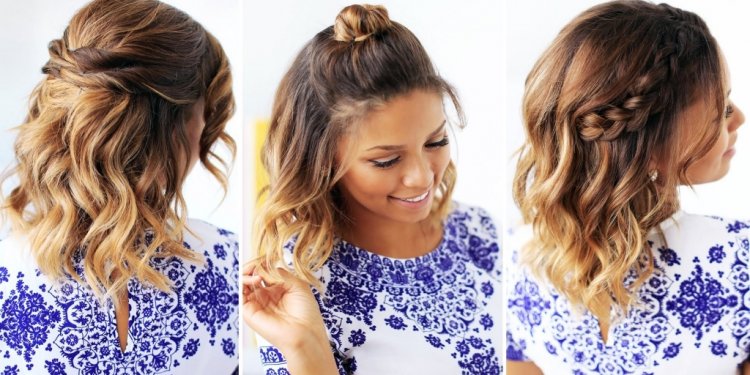 Haircuts pictures for short hair
Thinking about a dramatic change in your hairstyle? Go ahead! Short hairstyles have never been so chic and feminine! Don't hide yourself behind long hair while you can make the most of your eyes, neck and pretty face with a new sexy short haircut. With the right short hairstyle you can look fabulous in seconds. Such hair is really easy to take care of and it will take you just few minutes to wash and style it.
The new sassy short hairstyle of Pixie Geldoff can be achieved by anyone with very little management. The short blonde hair is absolutely trendy right now!
Be creative and versatile with your short hairstyle. A great thing about short cuts is that you can look all sexy, professional or sporty at once. The length of your hair should not be an excuse. You can do so many things – straighten it, curl it a bit or dress up your short look with accessories and hair jewelry.
To create a party short hair look like Halle Berry you need to accentuate on texture and movement. TIP! Carefully flip the sides and the back of your short hair to create a messy but pixie look. Halle's series of short choppy and layered haircuts has become iconic and are still admired and trendy, even though the she is wearing her hair longer now.
Short hairstyles can also be dramatic. Do you dare color your hair? Red short hair is bold and different. To find the best hair color for you experiment wit temporary highlights. Rebecca Hardy from Canada's Next Top Model looks dazzling with her vivid red short hairstyle.
Or maybe you prefer a smart and stylish short bob hairstyle like Rihanna. Such a cut is sexy enough for a party and professional enough for the office. This short hairstyle suggests confidence and elegance. You will look like a celebrity. The bob hairstyle is one of those chic looks that always keep coming back.
Share this article
Related Posts