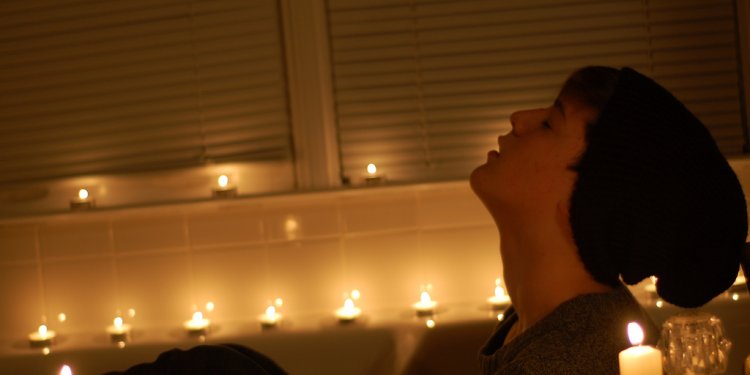 Short haircuts for guys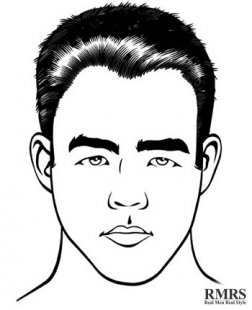 I met Pete at InfusionCon this last March. He was one of the best-dressed guys at the convention and as that he's shorter than the average height I thought he'd be the perfect guy to ask for some short man style tips.
Here is the actual interview Pete and I conducted in Arizona – Enjoy!
Pete is a snappy dresser who focuses on putting his best foot forward. It's not about a specific style or a particular set of patterns and colors. He just wants to look his best, so people (like me!) who meet him as strangers are automatically impressed.
In the video he's dressed very casually, just in his shirtsleeves, but you'll notice that Pete's still got a nice, personalized style that speaks for him.
Being in good shape doesn't hurt, of course — must be all that crossfit!
Short Man Style Tip #1: Make the Hairstyle Stand Out
One of the first things I noticed about Pete was his hairstyle.
His hair is two key things: it's unique and it's vertical.
You can see in the video that Pete's got his sides buzzed close. That's a remnant from his military service that he's decided to keep, both for the look and the personal nod to that part of his history.
On top the hair's thicker and a little more sculpted-looking. It's not super slicked (Pete uses a grooming clay, which gives a less "wet" look than a pomade, mousse, or styling cream), just given a bit of shape.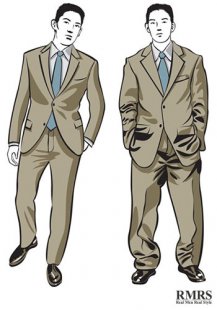 This is a great example for shorter men to be thinking about. I'm not saying you should run out and get your hair cut just like Pete's — but you should be thinking about styles that have a nice, clean, defined shape. You don't want lots of hair sticking out all over the place on the sides of your head and down around your neck.
The higher people's attention is focused on your body, the bigger you look. If your hairstyle looks sharp up top, that's going to make you seem bigger than you are. And, of course, you'll look like a man with a stylish haircut, which benefits anyone regardless of his height.
Short Man Style Tip #2: Rock Some Funky Glasses
I love Pete's explanation for his: he saw the thick plastic rims that are trendy right now and liked the style, but wanted to make it a little less cookie-cutter and a little more personalized, so he went with tortoiseshell instead of plain black.
It's such a minor, simple change, and it has a big effect. That's one of the things I love about fashion — the little personal details give an outfit incredible power.
As far as style for a shorter man goes, this is doing pretty much the same thing the haircut does. It pulls the viewer's eyes up to Pete's face and makes them look him right in the eye as they interact.
That really bold detail around his eyes is keeping people's attention where he wants it. And if you watch the video, you'll hear Pete say that he's got contacts, but actually prefers to wear the glasses just for the style!
Of course, if you're short and have perfect vision, this might not be useful advice (although there are some pretty stylish brands out there these days that make "vanity" glasses, where the lens is clear plastic with no magnification or correction).
There's no real alternative for guys who don't wear glasses, unfortunately — a sharp hat, where appropriate, is probably the closest you're going to get in terms of accent pieces that keep people focused on your face.
A giant facial tattoo would probably have a similar effect, but we're not going to recommend that on this website!
Short Man Style Tip #3: Keep the Fit Close
The shorter you are, the more obvious it is if your clothes are too big for you.
You can see in the video that Pete keeps the fit of his shirt very close. For someone with his build that probably means buying a "slim fit" from the brands that offer one, and some trips to the tailor for adjustments on some of his shirts as well.
Same goes for the fit in the pants — shorter guys want to keep that as close as possible, especially in the crotch and butt.
Clothes that are loose enough to start to sag do double damage to short guys: first it's a distraction that keeps people's eyes down on your lower body, and second it has the unfortunate effect of making you look like a kid who hasn't quite grown into his hand-me-downs yet.
If you're short and built more on the hefty side, you obviously won't be able to wear quite as tight a fit, but you should still make sure you're eliminating any sag at the seams (crotch, armpit, etc.) or the hems (trouser and shirt cuffs, shirt bottom, and so forth).
And, of course, if you've got an athletic build — say, because you do a lot of crossfit, just for example — a close fit has the added bonus of showing off your body. If you got it, flaunt it, right?
Rules You Can Break
Something I liked about this conversation and the video we made is that it shows Pete breaking many "rules" for shorter men — and looking good doing it.
If you look at the video, you'll notice that he's wearing a pretty bright plaid shirt, and we talk about some polka-dotted items he was wearing earlier as well.
Share this article
Related Posts